AN ORGANIC SCHOOL KITCHEN, THE CRAZY BET LAUNCHED BY THE JACQUES MARTEL fOUNDATION!
Eating healthy is another of the founding values of the Jacques Martel foundation.
In association with a farmer from Saint-Cézaire-sur-Siagne, we are committed to this crazy challenge: create a school kitchen offering organic and local products.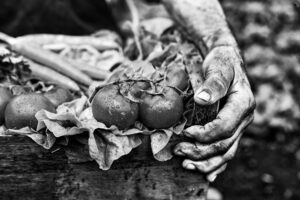 A kitchen for the children of Saint-Cézaire-sur-Siagne
Currently, the school canteen caters for 300 children but, without a kitchen, the only way is to reheat the dishes delivered by an external service provider. The challenge is therefore to build a school kitchen and offer these children freshly prepared meals.
A kitchen, yes, but organic and local!
Based on the model of the Mouans-Sartoux school canteen and in partnership with the market gardeners of the region, we want to offer a local kitchen based on sustainable agriculture, with the long-term objective of achieving a 100% organic kitchen for a healthy and sustainable diet, a public health issue.